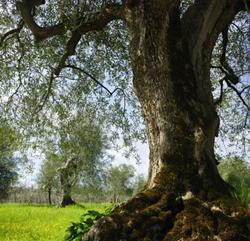 The Pisa province offers a various natural landscape as it is surrounded by both mountains and sea: you can visit the Pisan mountains, the Pisan hills, the Volterra badlands, the long Tirrenia beaches and protected natural areas.
You can visit the Migliarino – San Rossore Natural Park, the Massaciuccoli Lake, the Pisan Mounts, the Pisan hills and the coastside, Marina di Vecchiano, Marina di Pisa, Tirrenia.

The areas of Valdera, Valdarno, Val di Cecina, the Pisan mounts and hills offer not only the natural scenery – ideal for trekking, horse and bike riding – but also historical beauties, such as anchaeological sites (Volterra necropolis and Roman anphitheatre, San Genesio site etc.), churches, castles, farmhouses.

The thermal areas are worldwide known as well, such as Casciana Terme, San Giuliano Terme and Uliveto Terme, which are situated amid the unspoilt olive groves. These thermal baths were used also in ancient times for the therapeutic power of their waters. Nowadays they offer various structures and services for thermal baths and therapeutic and beauty treatments.

The Thyrrenian seaside of the Pisan Province, including the Migliarino – San Rossore – Massaciuccoli Natural Park, is featured by the towns and beaches of Calambrone, Marina di Vecchiano, Marina di Pisa and Tirrenia, which offer seaside resorts and natural shores where to relax and enjoy the good season.